Faculty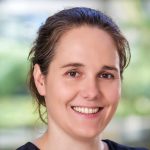 Associate Professor Claire White
Department of Civil & Environmental Engineering, and
The Andlinger Center for Energy and the Environment
Princeton University
E-Quad, E326
Princeton, NJ 08544, USA
whitece (at) princeton.edu
Link to: Curriculum Vitae
Link to: Publication List
Postdocs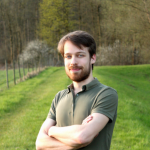 Dr. Bastien Wild, Postdoctoral Research Associate

Research Commons, Garden Level at the Andlinger Center
bwild (at) princeton.edu
Bastien investigates dissolution and precipitation processes at the fluid-silicate interface. His current project combines advanced microscopy and beamline techniques with computational approaches to unravel the mechanisms of amorphous silica-rich layers formation and their effect on the kinetics of fluid-mineral interactions. In particular, his research tracks these fundamental processes during the dissolution of green cement precursors and rock-forming minerals to catalyze the development of low-carbon footprint construction materials and enhance the understanding of natural geochemical cycles.
Before joining Princeton University as a Distinguished Postdoctoral Fellow at the Andlinger Center for Energy and the Environment, Bastien received a PhD in Earth Sciences from the University of Strasbourg, France in 2017. He has completed an interdisciplinary training at École Normale Supérieure de Paris to obtain B.Sc. and M.Sc. degrees in Chemistry from Sorbonne Université and an M.Sc. in Earth Sciences from Université Paris Diderot.
Dr. Yige Zhang, Postdoctoral Research Associate
Research Commons, Garden Level at the Andlinger Center
yz1167 (at) princeton.edu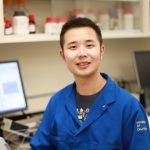 Dr. Sean Zheng, Andlinger Distinguished Postdoc Fellow

Research Commons, Garden Level at the Andlinger Center
sunxiang (at) princeton.edu
Sunxiang received his PhD degree in Environmental Engineering in 2020 from University of California, Berkeley. During his graduate studies, Sunxiang developed nanomaterial-enabled membranes for water filtration. Before that he obtained B.S. degree from Zhejiang University of Technology, China in 2013, and M.S. degree in 2015 from University of Maryland, College Park.
At Princeton, Sunxiang, a Distinguished Postdoctoral Fellow in the Andlinger Center, is focused on the development of a novel material for carbon dioxide capture at industrial facilities like power plants. In particular, Sunxiang is exploring approaches to electrochemically reduce the carbon dioxide to carbon monoxide, a high-value chemical used to produce syngas and a variety of acids and alcohols.
Graduate Students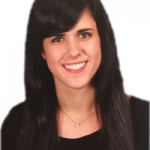 Karina Alventosa (G4)
Research Commons, Garden Level at the Andlinger Center
kmla (at) princeton.edu
Karina Alventosa is a third year PhD student in the group. The focus of her research is fire resistance properties of alkali-activated metakaolin cements. In 2013, Karina completed her undergraduate studies in Civil and Environmental Engineering at Brown University, and in 2014, received her Masters in Solid Mechanics also from Brown. During her undergraduate years, she was a research intern at NASA for a variety of sustainability projects in Environmental Engineering departments. As part of her Masters thesis, she worked for Gilbane Building Co. as the sustainability intern on Brown's newly constructed Environmental Studies building. Prior to arriving at Princeton in 2017, she worked in building design as a structural engineer at Severud Associates in Manhattan and became a licensed Professional Engineer. Currently, Karina is the Vice President of the Graduate Student Government, is the Graduate student representative on the Lake Campus Design Committee and is working on a variety of Sustainability initiatives on campus.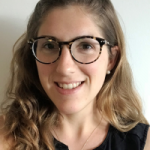 Maria Curria (G3)
Research Commons, Garden Level at the Andlinger Center
mcurria (at) princeton.edu
Maria received her graduate (Masters) degree in Chemical Engineering from the Technological Institute of Buenos Aires (ITBA) in 2015 and has worked for the Concrete Technology Department of the Argentinean Portland Cement Institute (ICPA). Her research interests include carbon capture and transformation, low impact materials and sustainable development.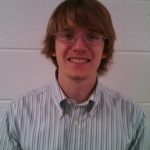 Eric McCaslin (G6)
Research Commons, Garden Level at the Andlinger Center
mccaslin (at) princeton.edu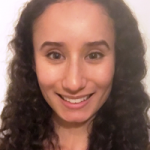 Christine Pu (G3)
Research Commons, Garden Level at the Andlinger Center
cpu (at) princeton.edu
Christine holds a bachelor's degree of Civil Engineering from the University of Florida. Her research interests include understanding the durability of alkali-activated materials. Previously, Christine completed internships at PCL Construction, Kimley-Horn and Associates, and Alachua County Public Works.
Senior Thesis Students
Carmen Chen
Katie Barnett
Former Postdocs
Antoine Morandeau (2013-2015)
Ongun Ozcelik (2015-2018)
Nishant Garg (2016-2018)
Kai Gong (2019-2020)
Former Graduate Students
Kai Gong (PhD 2019)
Kengran (Blake) Yang (PhD 2020)
Former Undergraduate Students
Jarred Mihalik (Senior Thesis 2014)
Clarissa Wilbur (Senior Thesis 2014)
Catherine Eiben (Masters student, graduated 2015)
Chris Gordon (Senior Thesis 2015)
Sean Coffers (Senior Thesis 2015)
Anna Blyth (summer undergraduate student 2015, Independent Research)
Pelin Asa (Senior Thesis 2016)
Luke Buschman (Senior Thesis 2016)
Theo Dimitrasopoulos (Senior Thesis 2017)
Tehila Stone (Senior Thesis 2017)
Bridget Zakrzewski (Independent Research, Senior Thesis 2017)
Sarah Wang (summer undergraduate student 2017, Senior Thesis 2018)
Lindsey Conlan (summer undergraduate student 2017, Senior Thesis 2018)
Solmaz Jumakuliyeva (Independent Research, Senior Thesis 2019)
Kimiko Marinacci (Senior Thesis 2019)
Christina Sue (Senior Thesis 2019)
Mileny Torres (Senior Thesis 2019)
Jae Won Oh (summer undergraduate student 2019, Independent Research)
Hee Joo Choi (summer undergraduate student 2019)
Chiara Nilsson-Salvati (summer undergraduate student 2019)
Krystal Delnoce (summer undergraduate student 2019, Independent Research)
Former Visitors
Thomas Berti (summer Masters student 2014)
Kristina Bennett (REU Program 2014)
Angela Mao (summer high school student 2014)
Kevin Shen (summer high school student 2014)
Will Christian (REU Program 2015)
Daniel Shen (summer undergraduate student 2015)
Haley Mander (summer high school student 2015)
Jocelyn Tolpin (summer high school student 2015)
Maria Elia Natali (visiting PhD student 2015)
Jasmine Camacho (REU Program 2016)
Theo Dimitrasopoulos (summer undergraduate student 2016)
Rachel Marek (summer undergraduate student 2016)
Maya Ravichandran (high school student, summer/fall 2016)
Arne Peys (visiting PhD student 2017)
Juan Gomez (REU Program 2017)
John Torres (REU Program 2018)
Jiaqi Li (visiting PhD student 2019)
Christina Siakati (visiting PhD student 2019)