Faculty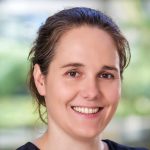 Associate Professor Claire White
Department of Civil & Environmental Engineering, and
The Andlinger Center for Energy and the Environment
Princeton University
E-Quad, E326
Princeton, NJ 08544, USA
whitece (at) princeton.edu
Link to: Curriculum Vitae
Link to: Publication List
Postdocs
Dr. Kumaran Coopamootoo, Postdoctoral Research Associate

Research Commons, Garden Level at the Andlinger Center
kumaran.coop (at) princeton.edu
Graduate Students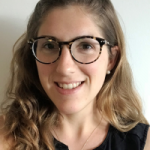 Maria Curria (G5)
E-wing, E-Quad
mcurria (at) princeton.edu
Maria received her graduate (Masters) degree in Chemical Engineering from the Technological Institute of Buenos Aires (ITBA) in 2015 and has worked for the Concrete Technology Department of the Argentinean Portland Cement Institute (ICPA). Her research interests include carbon capture and transformation, low impact materials and sustainable development.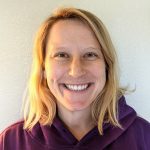 Jordan Hamel (G2)
Research Commons, Garden Level at the Andlinger Center
jh7479 (at) princeton.edu
Jordan received her B.S. in Materials Engineering from University of California Los Angeles in 2021. Previously, her interest in sustainability led her to work at a technology company in the waste-hauling industry, which opened her eyes to the world of trash! This experience ignited her passion for sustainable materials and inspired her to join Dr. White's lab.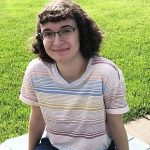 Debra Keiser (G3)
Research Commons, Garden Level at the Andlinger Center
dkeiser (at) princeton.edu
Debra, a graduate student in the Chemistry department, earned her B.S. in Chemistry from Stony Brook University in 2019. As an undergraduate, she performed research in the STEM education field before she became a computational chemist. Debra's experience using density functional theory to elucidate chemical reaction mechanisms related to the chlorination of steroids in wastewater caused her to develop strong interests in computational chemistry and molecular modeling. These interests led her to Princeton in 2020, where her current research focuses on atomistic modeling of sustainable cements using classical and quantum mechanical modeling methods. Debra is also currently an executive member of the Princeton Women in Chemistry group in the Chemistry department.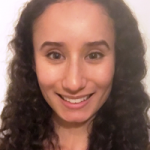 Christine Pu (G5)
E-wing, E-Quad
cpu (at) princeton.edu
Christine holds a bachelor's degree of Civil Engineering from the University of Florida. Her research interests include understanding the durability of alkali-activated materials. Previously, Christine completed internships at PCL Construction, Kimley-Horn and Associates, and Alachua County Public Works.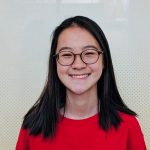 Anita Zhang (G2)
Research Commons, Garden Level at the Andlinger Center
yz3655 (at) princeton.edu
Anita Zhang graduated from Cornell University in December 2020, majoring in civil engineering and minoring in applied mathematics. During her undergraduate studies, she fell in love with doing research after she joined her faculty advisor's lab, which studied earthquake nucleation mechanisms. Between undergrad and grad school, she worked as a structural engineering intern at a small, sustainability-minded civil engineering B-Corp, Taitem Engineering, in Ithaca, NY. She did many design calculations and performed some life cycle assessments for past and ongoing projects. She has also completed two summer internships with Arup's Advanced Technology and Research team in New York City, where she conducted detailed floor vibration analyses, assessed natural hazard risks, and developed digital tools for internal use. In her free time, she enjoys cooking, singing with the Princeton Chapel Choir, and exploring nature and nearby towns with her friends.
Current Senior Thesis Students
Frederick Hagen-Gates (Senior Thesis 2023)
Caleb Lunsford (summer undergraduate student 2021, 2022, Senior Thesis 2023)
Former Postdocs
Antoine Morandeau (2013-2015)
Ongun Ozcelik (2015-2018)
Nishant Garg (2016-2018)
Bastien Wild (2018-2021)
Kai Gong (2019-2020)
Sunxiang (Sean) Zheng (2020-2022)
Yige Zhang (2021)
Former Graduate Students
Catherine Eiben (Masters 2015)
Kai Gong (PhD 2019)
Kengran (Blake) Yang (PhD 2020)
Karina Alventosa (PhD 2022)
Eric McCaslin (PhD 2022)
Former Princeton Undergraduate Students
Jarred Mihalik (Senior Thesis 2014)
Clarissa Wilbur (Senior Thesis 2014)
Chris Gordon (Senior Thesis 2015)
Sean Coffers (Senior Thesis 2015)
Anna Blyth (summer undergraduate student 2015, Independent Research)
Daniel Shen (summer undergraduate student 2015)
Pelin Asa (Senior Thesis 2016)
Luke Buschman (Senior Thesis 2016)
Rachel Marek (summer undergraduate student 2016)
Theo Dimitrasopoulos (summer undergraduate student 2016, Senior Thesis 2017)
Tehila Stone (Senior Thesis 2017)
Bridget Zakrzewski (Independent Research, Senior Thesis 2017)
Sarah Wang (summer undergraduate student 2017, Senior Thesis 2018)
Lindsey Conlan (summer undergraduate student 2017, Senior Thesis 2018)
Solmaz Jumakuliyeva (Independent Research, Senior Thesis 2019)
Kimiko Marinacci (Senior Thesis 2019)
Christina Sue (Senior Thesis 2019)
Mileny Torres (Senior Thesis 2019)
Jae Won Oh (summer undergraduate student 2019, Independent Research)
Hee Joo Choi (summer undergraduate student 2019)
Chiara Nilsson-Salvati (summer undergraduate student 2019)
Krystal Delnoce (summer undergraduate student 2019, Independent Research)
Francesca Dimare (summer undergraduate student 2020)
Karl Jackson (summer undergraduate student 2020)
Isabel Rodrigues (summer undergraduate student 2020)
Katie Barnett (Senior Thesis 2021)
Carmen Chen (Senior Thesis 2021)
Emily Wu (summer undergraduate student 2021)
Bridget Denzer (summer undergraduate student 2021)
Brendan Kehoe (summer undergraduate student 2022)
Merry Hertan (summer undergraduate student 2022)
Daria Fontani Herreros (summer undergraduate student 2022)
Sijbren Kramer (summer undergraduate student 2022)
Former Student Visitors
Thomas Berti (summer Masters student 2014)
Kristina Bennett (REU Program 2014)
Angela Mao (summer high school student 2014)
Kevin Shen (summer high school student 2014)
Will Christian (REU Program 2015)
Haley Mander (summer high school student 2015)
Jocelyn Tolpin (summer high school student 2015)
Maria Elia Natali (visiting PhD student 2015)
Jasmine Camacho (REU Program 2016)
Maya Ravichandran (high school student, summer/fall 2016)
Arne Peys (visiting PhD student 2017)
Juan Gomez (REU Program 2017)
John Torres (REU Program 2018)
Jiaqi Li (visiting PhD student 2019)
Christina Siakati (visiting PhD student 2019)
Ahmed Albelkawy (virtual visiting Masters student 2021)